Save the Date!
You've gotten your magnet, now see the one you didn't get!
The "Traditional"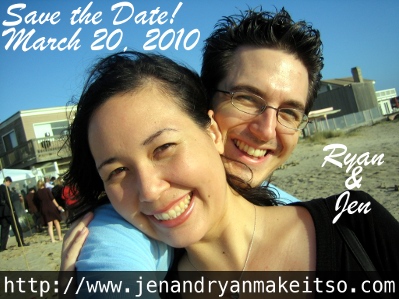 Jen and Ryan thought that some people had fridges that needed something a little more, uh, presentable so we devised the "traditional" magnet.
The "Funny"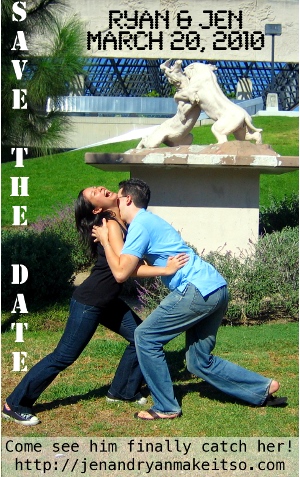 This picture, taken by Andrew Duryea, Ryan's brother and Best Man, is one of Jen and Ryan's most favorite photos. It was taken at the entrance to the La Brea Tar Pits, the sister museum to the Natural History Museum, so it seemed especially fitting for our save the date!